Following a successful tendering process and thanks to the tremendous effort made by our sole Israeli distributor, the City of Holon has awarded them a large contract to supply brand new Glasdon litter bins.
Holon, a city on the central coastal strip south of Tel Aviv, is the second-largest industrial zone in Israel.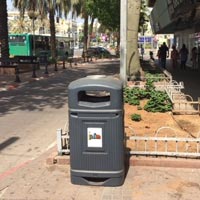 The municipality of Holon issued a tender to replace their existing street waste solutions, which had suffered from rust and damage over time
The tender was for a large number of Glasdon Jubilee™ 110 Litter Bins and Streamline Jubilee™ Litter Bins, all supplied quickly and efficiently and in place on schedule.
Both bins are made from Durapol® material – a polymer formulated to withstand extremes of temperature and will not chip or rust, unlike their previous litter bins.
Glasdon litter bins were chosen to keep Holon litter-free. With these low-maintenance waste solutions, the Municipality can focus their maintenance resources elsewhere in the City.
Find out more about the bins purchased here:
Glasdon Jubilee™ 110 Litter Bin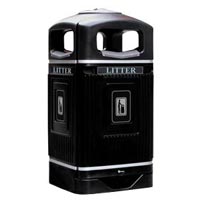 Traditionally designed for stylish aesthetics
Hidden lift-and-lock mechanism engages in a 3-point interlocking slam-shut door
Domed hood to prevent littering on top
Unique ribbed design deters fly-posting and graffiti
Four large apertures for easy access
Domed textured stubber plate in Gold or Gun Metal Grey
Liner tray/bait box area



Find out more
Key features of the Streamline Jubilee™ Litter Bin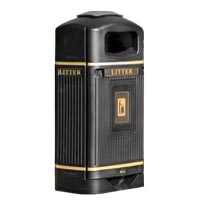 Ideal for tight spaces where larger units would cause an obstruction
Robust, interlocking slam-shut door mechanism for maximum security
Domed hood for litter prevention
Two apertures
Concealed knuckle hinge
Curved textured stubber plate
Litter legends and bands in Gold or Silver
Also available with a reduced size restricted aperture



Find out more
For more information on the range of Outdoor Litter Bins we offer, please feel free to browse our website or contact us today via LiveChat!