ISO 14001:2015 Environmental Management Standard
We received the ISO 14001:2004 accreditation for environmental management in 2006, a certification to provide assurance that a company's environmental impact is being measured and improved. This was reviewed in 2015 and updated to ISO 14001:2015 which is the current standard, used to:
Demonstrate compliance with current and future statutory and regulatory requirements
Increase leadership involvement and engagement of employees
Improve company reputation and the confidence of stakeholders through strategic communication
Achieve strategic business aims by incorporating environmental issues into business management
Provide a competitive and financial advantage through improved efficiencies and reduced costs
Encourage better environmental performance of suppliers by integrating them into the organisation's business systems
EcoVadis Gold Rating
In 2023 we received a Gold EcoVadis rating for our sustainability performance.
EcoVadis ratings cover Environmental impacts, Labour & Human Rights, Ethics and Sustainable Procurement. They have over 75,000 trading partners worldwide and work to positively impact environments, drive motivation and promote transparency.
Waste Electrical & Electronical Equipment (WEEE) Producer Compliance
Glasdon are a member of the Recycling Lives Compliance Services WEEE Producer Compliance Scheme, a regulation that seeks to ensure waste is recovered, treated and recycled responsibly as demanded by the Environmental Agency.
Being a member of this compliance service ensures we are able to balance the environmental impact of our products wherever possible and comply with WEEE regulations.
Zero Waste to Landfill Certification
Working with Recycling Lives Environmental Services, we have achieved Zero Waste to Landfill between 01.2022 – 12.2022. We've achieved this through our innovative onsite waste processing practices and our audited and accredited network of suppliers nationwide.
The Green Web Foundation Green Hosting
In 2020 we migrated our Glasdon websites over to Google Cloud hosting. Google Cloud is a carbon neutral hosting platform, utilising 100% renewable energy for all cloud regions. As a result, all Glasdon websites are run on green, renewable sources.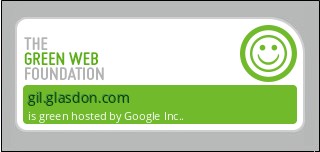 Environment Agency Waste Carrier & Dealer Registration
Glasdon are certified as an upper tier waste carrier and dealer under the Waste (England and Wales) Regulations 2011 with the Environment Agency. We are committed to following the waste management hierarchy, focusing on:
Prevention of waste
Preparation of waste for re-use
Recycling of Waste
Waste Recovery i.e. energy and water
Waste Disposal
Hazardous Waste Control
Recycle-Pak Producer Responsibility Obligation (Packaging Waste) Regulation
We have been successfully meeting the requirements on packaging and packaging waste as set out by the EU directive since 2012.
Introduced to reduce the amount of packaging sent to landfill, this regulation requires commercial companies to recycle the amount of packaging they produce and provide evidence of compliance as a more sustainable approach to dealing with waste.
Forest Products Chain-of-Custody (COC) Standard and Certification
Glasdon are a supplier of Forest Stewardship Council® (FSC) certified hardwood benches and as such have been accredited with the FSC Chain-of-Custody Certification. This standard verifies that FSC-certified material has been identified and separated from non-certified and non-controlled material as it makes its way along the supply chain, from the forest to the market.
This provides credible confirmation for products with environmentally and socially responsible sources to access the market.
Living Wage Accreditation Employer
In 2022, we continued our commitment to create an environment where our employees feel valued and received accreditation as a Living Wage Employer.
The move ensures that all staff (apart from apprentices) across the Glasdon businesses in the UK receive at least the real Living Wage.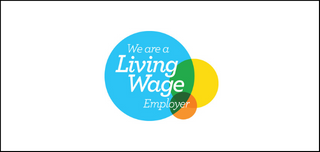 ISO 9001:2015 Quality Management Standard
We first achieved BS5750 in 1991, which was transferred to ISO 9000 in 1994. In 2004 we achieved the quality standard ISO 9001:2000. This was updated in 2008 and then again in 2015 to the current standard ISO 9001:2015, which Glasdon is accredited to. This standard is based on quality management principles including:
Customer Focus
Leadership
Engagement of People
Process Approach
Improvement
Evidence-based Decision Making
Relationship Management
Using ISO 9001:2015 helps to ensure that customers receive consistent and good-quality products and services.
Prompt Payment Code
We are committed to offering fair payment for all of our business partners, contractors, distributors and suppliers, which is why we signed up to the Prompt Payment Code (PPC) in July 2022.
Administered by the Office of the Small Business Commissioner on behalf of the Department for Business, Energy & Industrial Strategy (BEIS), the Prompt Payment Code ensures suppliers are paid on time to the agreed terms and encourages good practice and communication between partners.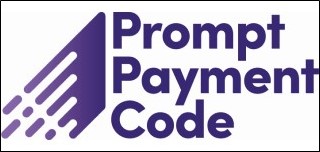 ISO 45001:2018 Occupational Health and Safety Standard
In 2019 we were accredited with the ISO 45001:2018 standard for occupational health and safety (OH&S), which was first introduced by ISO in 2018 as part of a movement to drastically improve levels of workplace safety.
This new standard aims to increase safety, reduce workplace risks and enhance health and well-being at work by providing a framework that companies can utilise in their OH&S management systems.