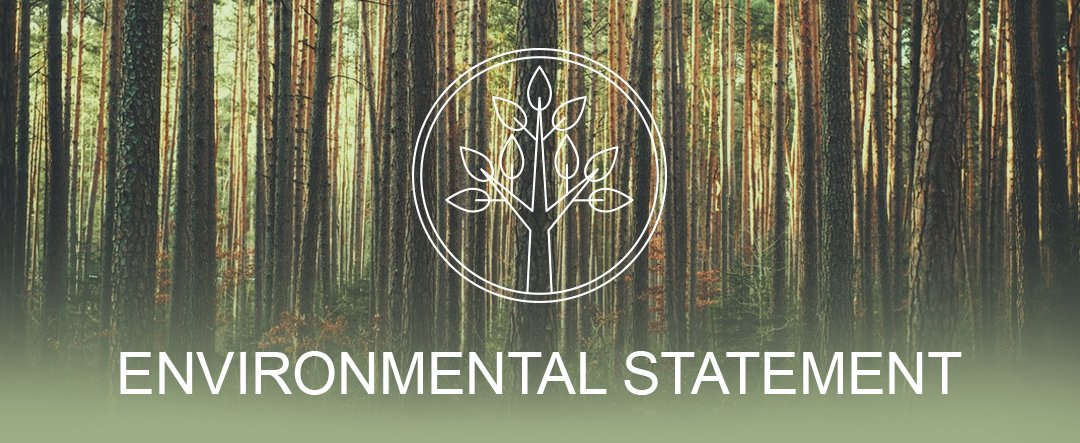 At Glasdon, we are passionate about our environment and committed to continuously improving our environmental performance. We continue to integrate sustainable and ethical practice in our day-to-day activities and aim to be an economically, environmentally and socially responsible member of the local and global community. We have invested considerable resources in understanding our impact on the environment and are accredited under ISO 14001, the internationally recognised Environmental Management System.
| | | | | |
| --- | --- | --- | --- | --- |
| | | | | |
| | The core of our business is to provide quality products which improve public spaces, enhance water and road safety and to protect the environment. These products help communities, businesses, schools and our other customers to practice sustainability. | | Wherever possible we design our products using recycled and recyclable materials. We continually research new sustainable technologies and manufacturing processes to allow us to achieve this. The vast majority of our products are proudly manufactured and assembled in the United Kingdom which helps ensure our carbon footprint is kept to a minimum. | |

We invest in product innovation for the future. In designing new products we consider sustainability throughout the product lifecycle. We reduce energy consumption of our electrical products. Our Rebound Signmaster™ Range of bollards feature energy efficient, low wattage LEDs which represent a reduction in power consumption of 89% compared with fluorescent lamp technology. Longer service life and quality is also important. Our Lumino Lighting Range offers a minimum of 50,000 hours of light. This eliminates the need for maintenance visits which results in energy and carbon savings for local councils and our other customers.
Working Practices
Our company travel plan encourages employees to take part in video or telephone conferencing rather than visiting suppliers and customers. We also offer a cycle2work scheme, where employees can receive a discount on bicycles which will be used to cycle to work.
We continue to reduce our paper waste by emphasising the use of email rather than postal communication and discourage printing. Our waste management process encourages employees to reduce, reuse and recycle – with the use of our own fantastic recycling stations.
Throughout our supply chain we emphasise the importance of purchasing goods which have minimal impact on natural resources and avoid exploitation of individuals, communities and organisations.
Our Buildings
Our Innovation and Export Centre, which won a "Blackpool Civic Trust Design in Excellence Award", was built using high quality solar glazing and utilises highly efficient air source heat pumps for the heating and cooling of the building. Excess heat generated within the building is also used to heat the hot water supply. The building was constructed to be 30% more efficient than the current Air Leakage Standards and has also been tested and shown to have an energy rating that is 20% lower than the industry standard for office buildings.
In January 2016 we installed a 30KWp solar PV system on the roof of Glasdon House. The 120 solar panels generate around 25,000kWh of electricity a year. Since the installation of the system the amount of electricity the building has imported from the national grid has reduced by approximately 40%. The surplus renewable electricity produced by the solar panels is exported directly back into the national grid.
In August 2018 we completed a 21,000ft² extension to our Warehouse 3. Included on the new production and storage facility was a 157KWp solar PV system consisting of 584 solar panels each rated at 270KW. Since being installed this system has generated around 310,000KWh of electricity.
In November 2019 a further 666 solar panels were installed onto the roof of Warehouse 3. This gave us an additional 180KWp of solar panels and increased the total on the building to 337KWp. This system is controlled by the latest SolarEdge inverters and since installation has generated an additional 160,000KWh of electricity.
Since solar panels were first installed at Glasdon they have generated around 590,000KWh of electricity saving around 420 tonnes of CO² emissions being released into the environment. Every year the panels are generating around 320,000KWh of electricity saving about 226 tonnes of CO² emissions. Overall Glasdon use around 55% of the electricity produced from the solar PV systems and the other 45% is sent back into the national grid for others to use. Over the 25-year expected lifespan of the panels we anticipated they will cut CO² emissions by over 5000 tonnes.
In addition to the sustainable improvements made to our facilities in the UK, we have also upgraded the lighting systems in our insulated warehouse facility in Virginia, USA to be T5.