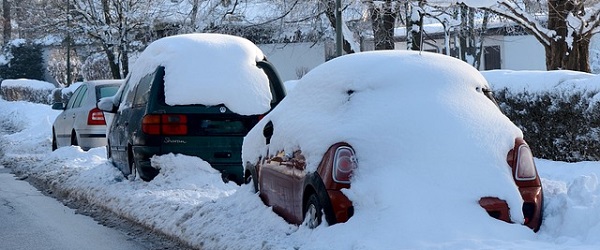 We know preparation is key to managing the hazards of ice and snow. So, as winter approaches, we've compiled four simple steps to help provide peace of mind and assistance with winter risk management planning.
Step One - Create: Winter Safety Checklist.
Creating a checklist is an important element of preparing your business for the harsh winter weather. A list makes it easier to gauge the length of the preparation project while also making the control of several concurrent tasks more manageable.

With the combined darker, wetter, and colder weather inbound during winter, the harsher conditions present additional risk factors and increase the possibility of accidents inside and outside the workplace.
So, what should a checklist include?
Designate Roles and Responsibilities
A fundamental part of a winter risk management plan is to ensure that all staff members know their roles and responsibilities. Delegating responsibilities to appropriately trained staff members will eliminate the possibility of missed tasks and promote the smooth running of operations. But there are things to consider when assigning roles and responsibilities.
Are staff appropriately trained to fulfil the task at hand?
Are staff aware of their roles and responsibilities?
Does the availability and working hours of staff members coincide with the tasks required?
When was the last winter briefing held? Does your company require an updated one?
Is communication within the company effective?
Check Weather Forecasts
The best way to prepare your workplace for an influx of snow and ice is to plan and monitor temperatures. Keeping up to date with weather reports and actioning de-icing plans and procedures in due time will help lessen the likelihood of workplace accidents.

Subscribing to The Weather Channel or downloading a handy weather app are perhaps the easiest ways to monitor impending weather conditions, but the use of a weather station can also be ideal.
Identify High-Risk Areas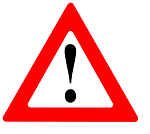 As snow and ice present a high risk of accidents, identifying risk areas and actioning plausible plans to rectify such are important elements in keeping staff safe and the business running. Walkways, pavements, on-site roads, and doorways are key areas where high staff traffic will occur. However, depending on your workplace, there may be other areas to consider. After identifying risk areas, prepare an action plan, including de-icing, gritting or snow shovelling, to prevent and lower the possibilities of accidents.
Verify Equipment Needs / Maintenance
Ensuring you have the correct and properly maintained equipment is imperative to fulfil an action plan after identifying risk areas. Not only will access to the correct equipment make achieving the task swifter and efficient, but it will also reduce the risk for the staff member completing the task.
Heavy duty snow shovels, ice grips, salt spreaders and grit can all help, and their design makes them ideal for efficient and safe task completion. Poorly maintained equipment can present many problems. Not only will it make it harder to achieve the tasks at hand, but it may also increase staff risk levels as the machinery may be faulty and dangerous.
To maintain an unaffected workplace, ensure all equipment meets their service dates and rectify any issues that may arise.
Step Two - Choose: Rock Salt or Ice Melt?
There are multiple differences between ice melt and rock salt, and depending on a business's de-icing requirements, one may have a better impact than the other.
Rock Salt
Primarily composed of Halite, rock salt penetrates ice and snow and dissolves to create a brine solution. As the solution's freezing point is lower than water, it begins to melt the ice.
Ice Melt
Although primarily composed of magnesium chloride, sodium chloride, calcium chloride and potassium chloride, ice melt can have slightly different compositions depending on the manufacturer. This combination creates a process of freezing point depression, which, similar to rock salt, dissolves. However, with a lower freezing point than rock salt, the brine produced by ice melt provides a longer-lasting solution to match more severe weather conditions.

However, with a lower freezing point than rock salt, the brine produced by Icemelt provides a longer-lasting solution to match more severe weather conditions.
Both rock salt and Icemelt should be stored in a grit bin to protect the produce from the elements and make it easy to find.
Step Three - Check: Equipment Needs.
As detailed in the checklist, a vital component of winter planning is to ensure a workplace has the correct equipment to achieve winter preparedness. After identifying risk areas, it may become apparent that de-icing or clearing snow in each zone would be too big or too dangerous a task for the staff available. Sourcing adequate equipment can help.
Snow shovels
A snow shovel can make the task of clearing small amounts of snow manageable and more comfortable than a conventional spade. A lightweight alternative, snow shovels are versatile and specifically designed for operation in colder, harsher weather.
The surface area in need of clearing largely determines the size of the snow shovel required. For smaller areas, the Glasdon Snospade™ Snow Shovel or Digga™ Snow Shovel are ideal and offer heavy-duty solutions for clearing snow, with minimal requirement for storage facilities. For larger spaces, the Snowscoop™ Snow Shovel is suitable and provides an easy and quick solution to removing snow from footpaths and car parks.
Salt spreaders
Commercial salt spreaders are handy manual tools to help protect workplaces from frost, ice, and snow. With a spreading width of 3-7 metres, the salt spreaders are ideal for larger areas and ensure prompt and effective grit disbursement. With balanced weight distribution, the units are easily operated and lessen the risk to staff from the constant bending of manually dispersing grit onto roads or the arm strength required to shovel snow.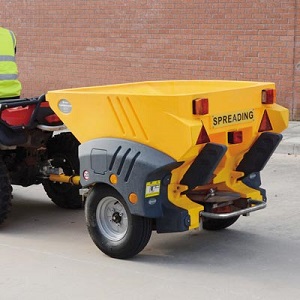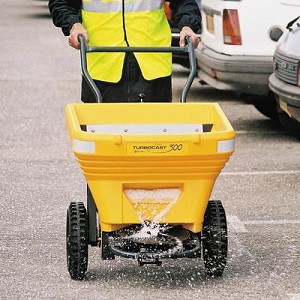 Available as a manual or a towable unit with varying capacities, the grit salt spreaders are built with durability in mind and can easily tackle icy and snowy surfaces.
To learn more about salt spreaders, read our guide: The Guide to Salt Spreaders.
Grit and Grit Salt Bins
Securing an adequate supply of rock salt or ice melt can make a considerable difference when considering safety at work. Best stored in grit bins, the storage facilities will ensure the grit is untouched by the elements while also providing an opening that allows for the use of both hands while filling or emptying the bin.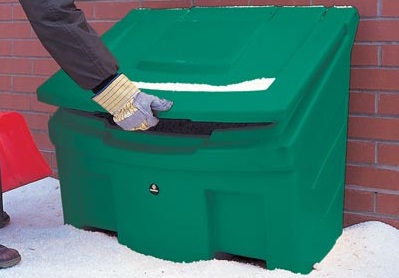 Available with varying capacities, ranging from 90ltrs to 800ltrs, the bins offer secure protection of grit salt and withstand hardened weather. Larger containers like the Orbistor™ Salt / Grit Bin have forklift slots for easy transportation between locations.
Ice Grips
An often-underrated element of winter preparedness, ice grips provide safety and security while walking over ice surfaces. With toughened steel spikes and carbide steel spiral wires, the ice grips suit snow and ice terrain, are easily transportable and require little maintenance or storage. With temperatures plummeting and snow on the way, the ice grips can ensure safe practices during the fulfilment of winter preparation tasks and while moving around workplaces afterwards.
Step Four - Conserve: Equipment, Road and Pathway Maintenance.
The checklist is complete, business is booming, and staff and visitors can safely move around with a low risk of accidents, but what about the future? Maintaining equipment and facilities is not only cost-effective, as it reduces the requirement to re-buy or fix faulty units, but it also ensures that the workplace can continue uninterrupted if snowy weather hits as reliability and performance of equipment are essential.
Winter equipment services ensure that all units are thoroughly and rigorously checked and cleaned and, should anything require fixing, replacement parts will be fitted and tested to guarantee a robust and long-lasting product.
Top Tips
Don't wait for a drop in weather and snow to fall before acting.

Subscribe to the Weather Channel website or download a weather app to track weather conditions.

Rock Salt doesn't work instantly and requires time to dissolve. Gritting in the early evening, before the frost settles, or early in the morning with adequate time before staff and visitors arrive.

Prioritise any busy footpaths, walkways and roads that identify as high risk.

Prioritise outdoor footbridges and overpasses on-site as they are likely to freeze first.

Apply an adequate amount of grit to slopes, steps, and uneven routes as these carry a higher risk factor than level and flat surfaces when icy.

Divert pedestrians and traffic until roads and pathways are safe and grit has had long enough to dissolve ice.

For environmental benefits, switch to Icemelt.
Resources
Wednesday, October 6, 2021