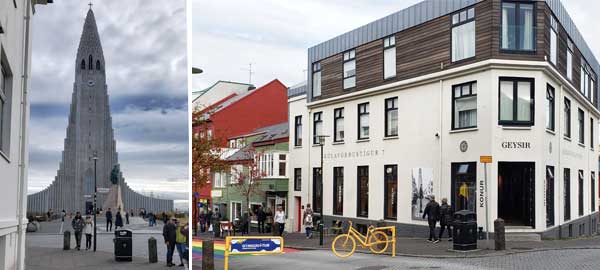 Standing strong in rough climates is a challenge accepted by no ordinary litter bins. 60 years ago, Glasdon set out on a mission to establish the most durable litter bins on the market. In the following years, using expert research and development, we have been able to provide litter bins that stand out in the harshest climates the world has to offer.
The popular Glasdon Jubilee™ 110 Litter Bin is an example of this success, and to put its weatherproof qualities to the test, what better place than Iceland to measure its performance.
In recent years, the Glasdon Stanford Litter Bin had been the bin of choice for the streets of Reykjavik, but they have since been updated to the popular Glasdon Jubilee™ 110. In our quest for answers around the durability and performance of the Glasdon Jubilee 110, the Glasdon International team asked one of our distributors Terra to share their views and photographs of their latest additions to the streets of Reykjavik.
Terra said:
"It has been over a decade since the Glasdon Stanford litter bins were placed in the capital Reykjavik and while enduring heavy winds and snowfall, the Jubilee 110's look determined to stay for even longer."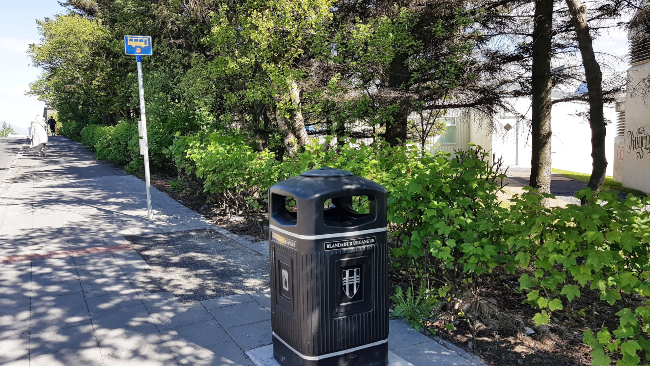 The Jubilee 110 is traditionally designed for a stylish aesthetic to suit streetscapes and town centre locations, and its four large apertures make it easily accessible to manage waste in busy outdoor areas.
Surely we will continue to see Glasdon Jubilees adorning the quaint streets of Iceland's capital, and in the rate of their rapid increased global presence, we might find them in even more extreme corners of the world. Only time will tell.
Design Features of the Glasdon Jubilee™ 110 Litter Bin

Hidden lift-and-lock mechanism engages in a 3-point interlocking slam-shut door

Unique ribbed design deters fly posting and graffiti

Domed hood to prevent littering on top of the bin

Concealed knocked hinge

Domed textured stubber plate in Gold or Gun Metal Grey

Keyed or foot activated keyless lock

Find out more
Find out more about the Glasdon Jubilee 110 and more of our Outdoor Trash Cans, or talk to a member of the Glasdon team today for more information on the phone (01253) 600435 or via live chat.