TramShed Theatre Company lifts the curtain on their new project, offering members the chance to showcase their talents and an opportunity to shine on stage.
Working across Blackpool, Wyre and Fylde, Tramshed is an inclusive theatre company and charity that brings individuals together by creating outstanding, original and beautiful theatre that inspires and celebrates everyone. They have built a reputation for showcasing high-quality and innovative work to enrich the lives of all who attend, as 91% of their current members live with additional needs. This includes physical/learning difficulties, neurodiversity, invisible disabilities, visual/hearing impairments, behavioural needs and mental health conditions.
In 2022, the charity delivered 'Together We Can', an exciting 15-year anniversary performance recorded live in two theatres. This year, the charity is ready to embark on 'Hear Our Voice', an ambitious project featuring 80 inclusive performing arts workshops (both in person and online) and their first full cast performance in over four years – something which has previously been unachievable due to COVID-19.
The workshops, which will run for 16 weeks and cater for all ages (from 4 to adults), will involve sign language, physical and scripted drama work. The skills gained from these workshops will culminate in a groupwide live performance at Blackpool Sixth Form Theatre during a weeklong inclusive theatre showcase in December. The goal of the entire project is to improve self-confidence, teamwork and performing arts capabilities in an accepting atmosphere where individuals are welcomed without prejudice.
We are pleased to announce The DJ Sidebottom / Glasdon Charitable Programme will provide TramShed with a grant to help bring this fantastic project to life.
The DJ Sidebottom/Glasdon Charitable Programme provides support for charities and community projects with donations, grants and fundraising initiatives. All activities are funded by Glasdon Group Limited, with the full support of our Founder and Chairman, Donald J Sidebottom MBE, FCIHT and the Board of Directors. Applications for grants and support can be made on our grant application page.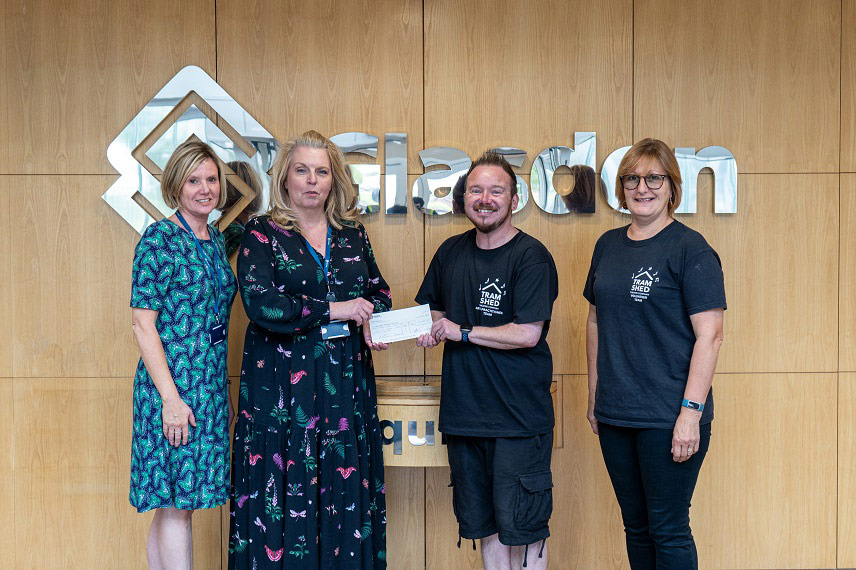 Tuesday, October 24, 2023