We love Save the Children's #christmasjumperday and this year staff pulled on their favourite festive woollens to get into the spirit of the season.
As fundraisers go, Christmas Jumper Day is relatively new, having only been launched by the charity in 2012. However, this bright and sparkly day of advent, has very quickly become one of the nation's staple Christmas activities and for very good reason too.
Save the Children are focused on helping children here in the UK and around the world, protecting them from harm and giving them a healthy start in life and the opportunity to learn.
Save the Children works in 68 countries around the world.
In England alone, more than a quarter of children are living in poverty. Along with vital campaigning and policy work, Save the Children provide community programmes that support children and their families, empowering parents and bringing communities together to support each other.
Find out more about how Save the Children help children and families here.
On Christmas Jumper Day this year, Team Glasdon together with a donation from the Glasdon Charitable Giving Committee raised £280 for Save the Children.
Huge thank you to everyone who took part and donated and a Merry Christmas to All!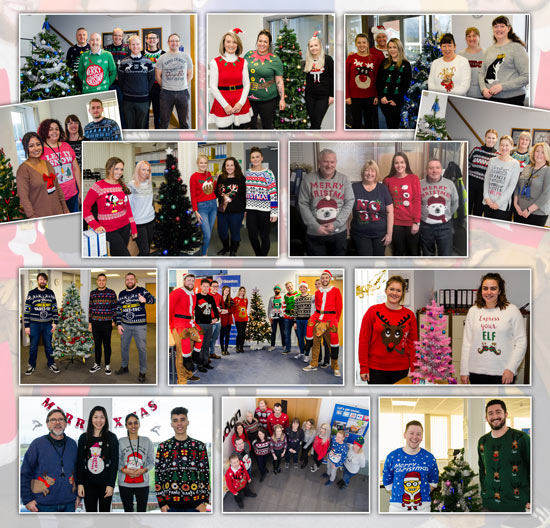 Wednesday, December 20, 2017