Glasdon UK Limited sister company to Glasdon International Limited, sponsored cyclist Dillon Byrne on all the action in June with the Belgian UCI Continental Team Superano Ham – Isorex - Tarteletto.
June was a stronger month with a fair few challenges and some bad luck thrown in. Four of us were racing the Beaumont trophy UCI 1.2 on the 19th and then the following week was the national championships on the 26th. However just before returning home for those races, I had two smaller Kermesses in Belgium to compete in and I'm pleased to say I placed well in both.
In the first, I was in the break from the very start, until the end. I felt really strong and was driving the break really hard! I also picked up two primes during the race, and came 7th overall.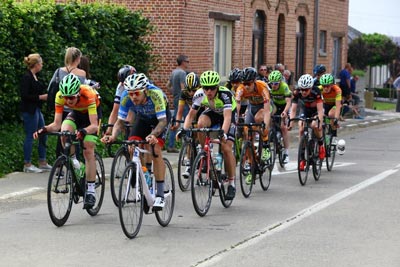 I could have won the race overall had I not come through stupidly hard, constantly riding hard and trying to split the big break throughout. So on the last lap when I should really have saved the legs, I was flagging. Lesson learned and it was a good sign for things to come.
The second Kermesse followed the day after the first and the legs were tender! This was a very hard race with sections of brutal cross and head winds. Lots of moves were trying to get away all race, some of which I was in, but unfortunately our efforts weren't sticking until it came to a massive bunch sprint.
At this point I definitely wasn't expecting to come anywhere, but I found a gap and managed to sneak a 9th place in. I was fairly happy with that after the efforts in both races and to top it off, I had a team mate in this race and he won it!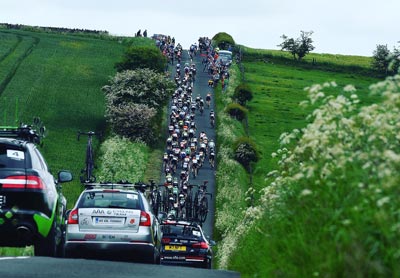 Next up, back home for the Beaumont trophy in Newcastle.
It's a big race and I was looking forward to it and expecting to do well. In previous years I would have been happy to just get around the circuit in the main bunch, and be happy for a finish. But during the race this time I felt super strong, and that I was a contender for the overall!
Straight from the start we had a team mate in the main break of the day. A break of 5 getting up to 5 minutes at one point. But that came back after 100k. Then another of our team mates was in the next break, this of course kept any pressure of me all race, but unfortunately there was a crash in the break, and half of it including our team mate were stuck behind it, and subsequently came back to the bunch.
It was now coming to the last 25k of the race. I was going with the moves trying to get across and then with 20k to go... I had a rear flat tyre! Having no team car in the race, and not wanting to risk getting a wheel from neutral service, I ploughed on to finish the last 20k on a flat rear tyre. This was very hard and like riding through treacle! But thankfully I still managed to finish and in 36th place overall. I was gutted as had it not been for the puncture I would have definitely been in the top 20!
The final race of the month was the National Championships and this turned out to be a disaster. I became extremely ill on the Tuesday leading up to it which left me really weak. I did start the race but it didn't last long for me on this occasion unfortunately.
So that was my June a mixture of good legs and bad luck! But that's bike racing and I've just got to move on and hope for some good luck in July!