Each year, BBC's Children in Need campaign raises a tremendous amount of money to help change the lives of disadvantaged children across the UK.
The staff at Glasdon love digging out their Pudsey ears, t-shirts, and more to support this amazing cause, and this year was no different. Staff across all our offices got involved in fundraising, ditching their office attire for their best Pudsey accessories.
The modern BBC appeal was born in 1980, and has since raised over £1 billion, helping over 600,000 disadvantaged children in the last grant year alone!
Children in Need provides grants to over 3,000 local charities across the UK, to help children who are experiencing things such as illness, disability, abuse, neglect, and poverty. Read more about the many children and projects they have helped over the years: https://www.bbcchildreninneed.co.uk/changing-lives/stories/
Along with the DJ Sidebottom / Glasdon Charitable Programme, Glasdon managed to raise a total of £600 for the charity.
A big thank you to all staff who contributed to this fantastic cause once again.
To find out more about Children in Need, visit their website here: https://www.bbcchildreninneed.co.uk/
If you would like to find out more about the DJ Sidebottom / Glasdon Charitable Programme please visit our dedicated websit: https://www.djsglasdoncharitableprogramme.org/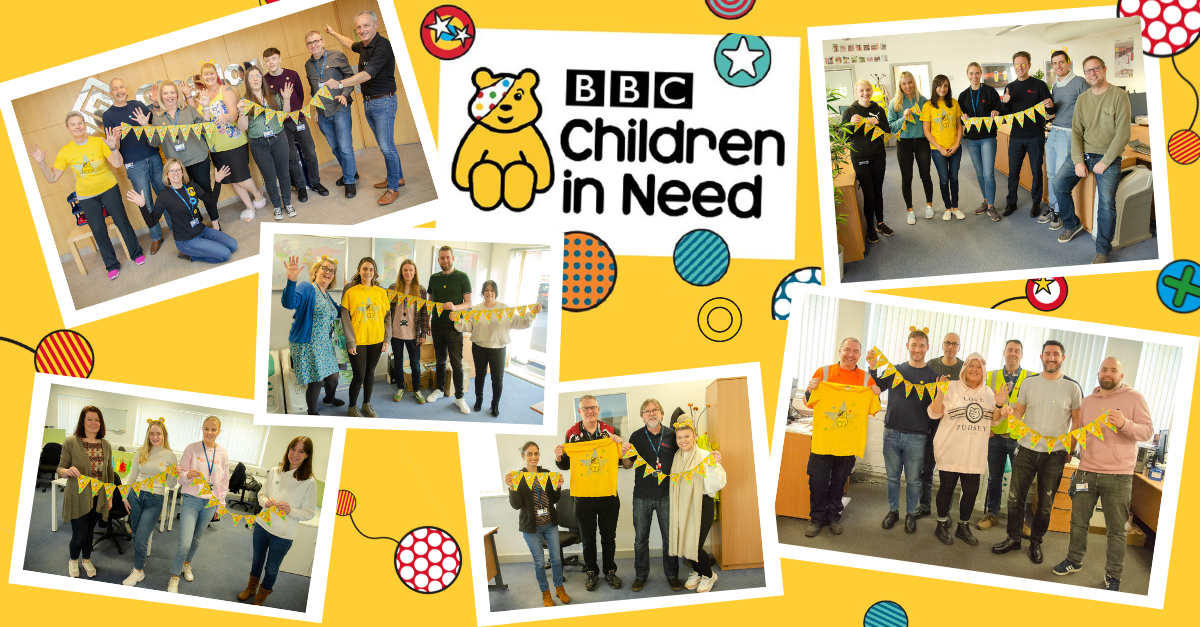 Wednesday, November 24, 2021