Glasdon are delighted to support Josh Landmann, a para-triathlete and committed sportsman hailing from Poulton, on the road to competing in the 2024 Paris Paralympic Games.
In 2014, Josh faced a spinal injury that left him partially paralysed from the chest down. Despite this setback, his aptitude and passion for sport kept him motivated; he went on to set himself a target of competing at the Paralympics.
Fortunately, after an intense recovery programme and a series of surgeries, he slowly regained some mobility in his legs. Following this period of recovery, he discovered a great passion and ability for triathlons after competing in a 2017 event. The next year, he took it a step further, competing in the 2018 British Triathlon Champions and claiming the bronze medal. However, this was just the start of this man's remarkable journey.
Josh now competes in numerous triathlons around the globe, from France to Turkey, striving to qualify for the 2024 Paris Paralympic Games. His journey so far has been decorated with many accomplishments, including a Guinness World Record for the fastest marathon runner in a non-racing wheelchair and an invite to The Ellen DeGeneres Show in the U.S. to discuss his inspiring story. In his free time, Josh puts his personal training skills to use helping those who have suffered a major accident or are in the process of recovery. He strives to show that life can still be enjoyed and triumphs can still be attained, even after a devastating injury.
Now in a position where his dreams of Paralympic glory are within reach, he is searching for financial assistance to finally get across the line. Coaching fees, facility costs, equipment and training camps are all costly aspects associated with achieving Paralympic gold.
We are thrilled to back this remarkable sportsman on his way to Paris 2024, aiding him with his training expenses. We'll be supporting him all the way and eagerly await seeing his dreams come to fruition. Good luck Josh!
Recently, Josh competed in Spain for a Paralympic qualifications race. He was pleased to reveal that he finished the race with a bronze medal and some vital points to go towards qualification rankings.
The DJ Sidebottom/Glasdon Charitable Programme provides support for charities and community projects with donations, grants and fundraising initiatives. All activities are funded by Glasdon Group Limited, with the full support of our Founder and Chairman, Donald J Sidebottom MBE, FCIHT and the Board of Directors. Applications for grants and support can be made on our grant application page.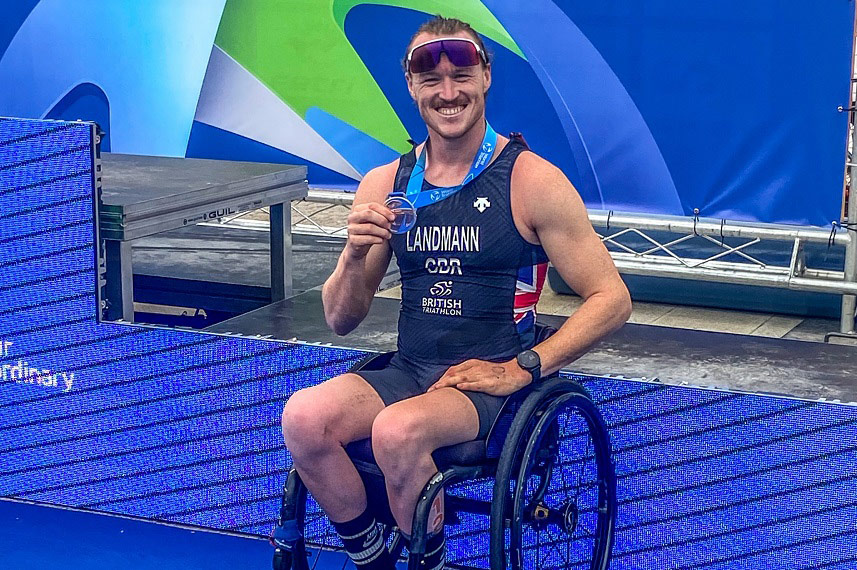 Tuesday, October 24, 2023