Glasdon agree to become the sponsor of the England Amputee Football Association Junior Team.
The England Amputee Football Association (EAFA) aims to provide amputees with the opportunity to engage in football from a grassroots local level to national and international heights. Where possible, the EAFA will engage and direct new players of any age to a local club so they can access football at the level best suited to them.
Most notably, the association spearheads and funds the nation's efforts in European & World events, such as the 2022 Amputee Football World Cup, taking place this year in Turkey.
On a junior level, the EAFA are now at the stage where up to 88 amputee children join them every weekend to take part in football camps, allowing children of 4 – 16 years to enjoy the sport in a fun social environment, with sessions led by dedicated and fully qualified FA licensed coaches.
Glasdon's last donation gave 13 children the opportunity to fly to Tblisi, Georgia, for a training camp where they could meet other amputees from across the world, some who have been made amputees from illness and war.
Glasdon has proudly agreed to become an official sponsor of the EAFA junior team, ensuring the association's good work with children can continue, providing more training camps and greater opportunities for those involved.
To learn more about The England Amputee Football Association, please visit their website for more information: www.theeafa.co.uk/.
To learn more about grants available through The DJ Sidebottom/Glasdon Charitable Programme, visit the grant criteria page on our website.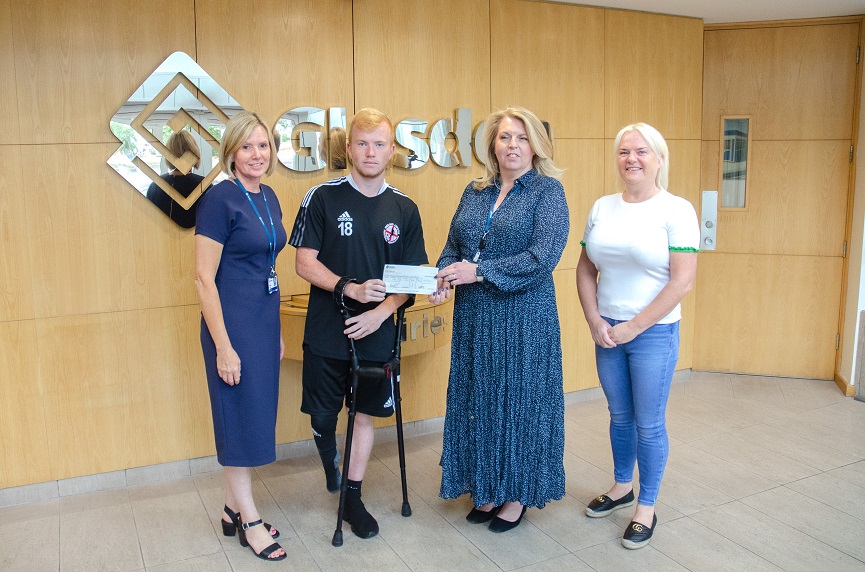 Wednesday, October 19, 2022