We are proud to announce that Glasdon will be supporting Jack Wilding as he competes in the World Dwarf Games 2017.
The 7th World Dwarf Games in August, will be hosted by the University of Guelph in Ontario, Canada. Jack, 20 from Blackpool England, will be joining Team GB to take on the might of his fellow athletes from across the globe.
Over 350 participants and their families from 17 countries will be descending upon the stadium for the Games from Friday 4th August.
Vying for points and medals, entrants will be placed into five leagues; Masters age 35 and older, Open any age, Junior A (7 – 11) and Junior B (12 – 15) and Futures (age 6 and under).
The packed schedule of 12 sports over seven days includes archery, badminton, basketball, boccia, track and field events and more.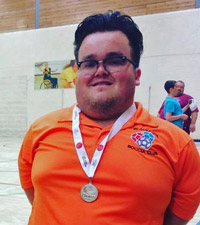 Jack (pictured right with his silver medal from the Merseyside Open Boccia Championships), is a National Games medalist in the UK and will be competing in the swimming, boccia and field athletics events at this year's World Games.
The World Dwarf Games is the largest sporting event in history exclusively for athletes with dwarfism.
Jack has represented the Great Britain Dwarf Sports Association team in the last three Games and in 2013 at the Michigan Games in the US he won a silver and a bronze medal in the archery.
Jack is hoping this year will top them all!
From all of us at Glasdon...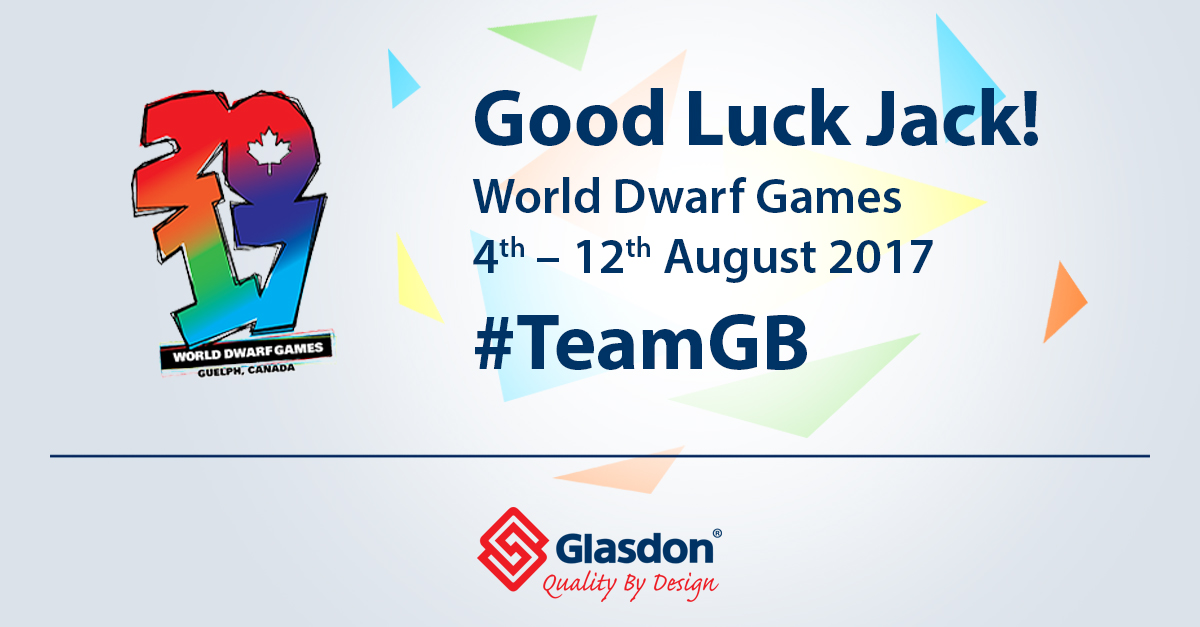 For more information about this year's Games visit the World Dwarf Games website.