As well as the negative effects on the environment, carelessly discarded waste and litter can lead to a negative impact on the business.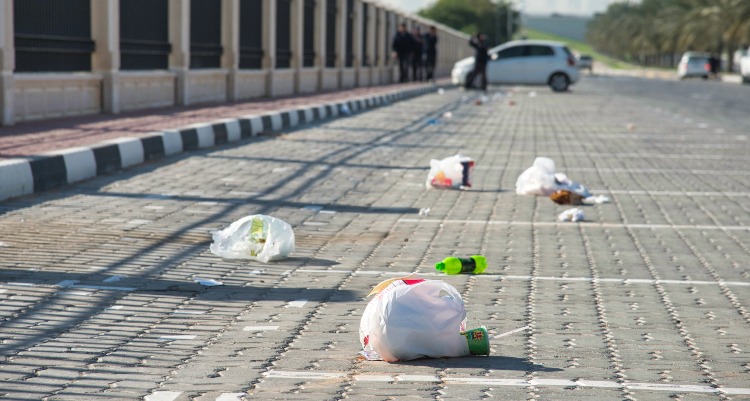 However with a realistic waste management plan in place, litter can be controlled and dealt with efficiently to ensure your facilities are clean, hygienic and inviting for staff, customers and visitors.
We've compiled this quick guide with tips to help you achieve a litter free facility.
1. Identify the problem areas
Identifying the waste related issues that you are suffering from across your site is the important first step.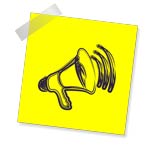 Is litter across your site attracting rodents?
Are potential customers put off by odours and untidy working areas?
Do you have discarded cigarette butts and litter on your site?
If your facility is suffering from these or other issues, then a change in your approach to business waste may be needed. The first question that needs to be asked is, can staff dispose of waste easily?
The existing areas of your site that are generating litter due to a lack of litter bins need to be identified. Could these areas be the cause of your excess litter?
The following areas are essential zones where litter bins need to be located:
Any areas of high footfall
All entrances and exits
Next to counters or desks
Any communal spaces such as offices, reception areas or break rooms
2. Choose the right litter bins
Now that you have a good understanding of the key areas that need improvement, you can look to implementing waste management products.
Choosing the correct litter bins for your site is essential, as this will help to determine how effectively you can reduce litter. If the incorrect units are selected then this could have a detrimental impact on your litter disposal. That's why it is important to break down the indoor and outdoor litter bin options to meet your needs.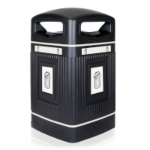 For outdoor spaces
it is important to be able to offer sturdy litter collection units that have a capacity that suits the needs of your site. Solutions such as the
Glasdon Jubilee™ 240
or the
Topsy 2000™ Litter Bin
are both perfectly suited to any outdoor environment.
Your outdoor litter bins should be strategically placed in the areas that receive high footfall throughout the day such as: entrances and exits, outdoor eating areas and busy outdoor work spaces.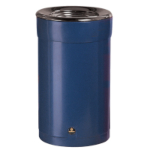 For indoor spaces
such as offices, canteens or communal break rooms, offering space-saving but easily identifiable litter bins is essential. Indoor litter bins allow all of your indoor areas to stay looking clean and free from unwanted litter. Our indoor litter bins are made from robust materials to ensure prolonged durability and are available in a wide range of styles to suit any facility. The
Envoy™ Litter Bin
and the
Combo™ Catering Waste Bin
are perfect examples of our robust indoor litter bins. The type of units required will depend on the existing infrastructure in place. However, it is important to fully consider the amount of waste being disposed of in your business, this will help you when considering the capacity of litter bin you require. For further guidance on selection of the correct litter bin for you, take a look at our helpful guide on
how to choose a litter bin
to find the best litter bin suited to your needs.
3. Integrate litter collection

We know it's not easy to ensure every last item of waste end up in a litter unit when maintaining such a large site or facility. That's why dedicated members of a waste collection team tasked to regularly collect waste using an outdoor cleaning trolley, could be the answer to any residual waste issues.
Maintaining outstanding hygiene levels across all areas of your business shows to all internal or external users that you care about your site and the environment.
4. Control cigarette waste with designated smoking areas

The environmental harm caused by cigarette butts being discarded is well documented and there are no exceptions when it comes to your facility. Cigarette butts are off putting to visitors and have potential to be dangerous to birds and other free roaming wildlife.
The best way to combat these cigarette disposal issues is through both awareness and infrastructure. If attitudes and behaviours surrounding cigarette waste are to change then employers and employee cooperation can help to encourage this. This can be done through providing a safe space to smoke, as well as some disposal equipment such as dedicated ashtrays and litter bins with ashtrays.
5. Introduce waste separation for recycling

Once regular litter collection is carried out, litter bins are placed in busy areas of your site and general awareness amongst employees of your waste goals, you can then begin to make steps towards recycling!
Similarly to litter, in order to establish recycling efficiently across your site, planning will need to take place. Recycling is becoming an ever more important element of a businesses full waste management plan and is a very effective way of reducing litter as well, so why not be ahead of the curve and begin to develop your recycling knowledge before your competitors?
For further information on the benefits of recycling, have a read of our Why Recycle? FAQ, or contact us today to speak to one of our friendly advisors for further help and guidance via LiveChat or on +44 1253 600435 today.